Right now you can do some things yourself to save some money. I find projects around the house to help me relax, and also give me a mental break from all the worries of the world.
Also as Summer is coming, nothing like gleaming streak free windows to brighten up your days.
To get started you're going to need supplies. (Thanks to This Old House for the supply tips).
Supplies needed:
Bucket with water
Dish soap, until the water is slightly sudsy
Terry cloth towel
Window washer
Squeegee
Microfiber towels
-You want to use old-fashioned dish soap as it's a great wetting agent and keeps the windows wet longer. When doing French or paned windows, wet all the windows at once. Also, dry the drips as you go with a lint free microfiber towel.
-Wipe down the window frames with a terry cloth towel. This is a great towel as it holds a lot of water and a lot of dirt.
-Use a window washer. Wet it in the bucket and ring it out, so it's not dripping. Don't saturate the glass. Just get it wet with the soapy water.
-Next is squeegee time. Get a 30 degree angle from the glass. Side to side is the easiest way.
-The final step is the microfiber towel. It will dry your windows perfectly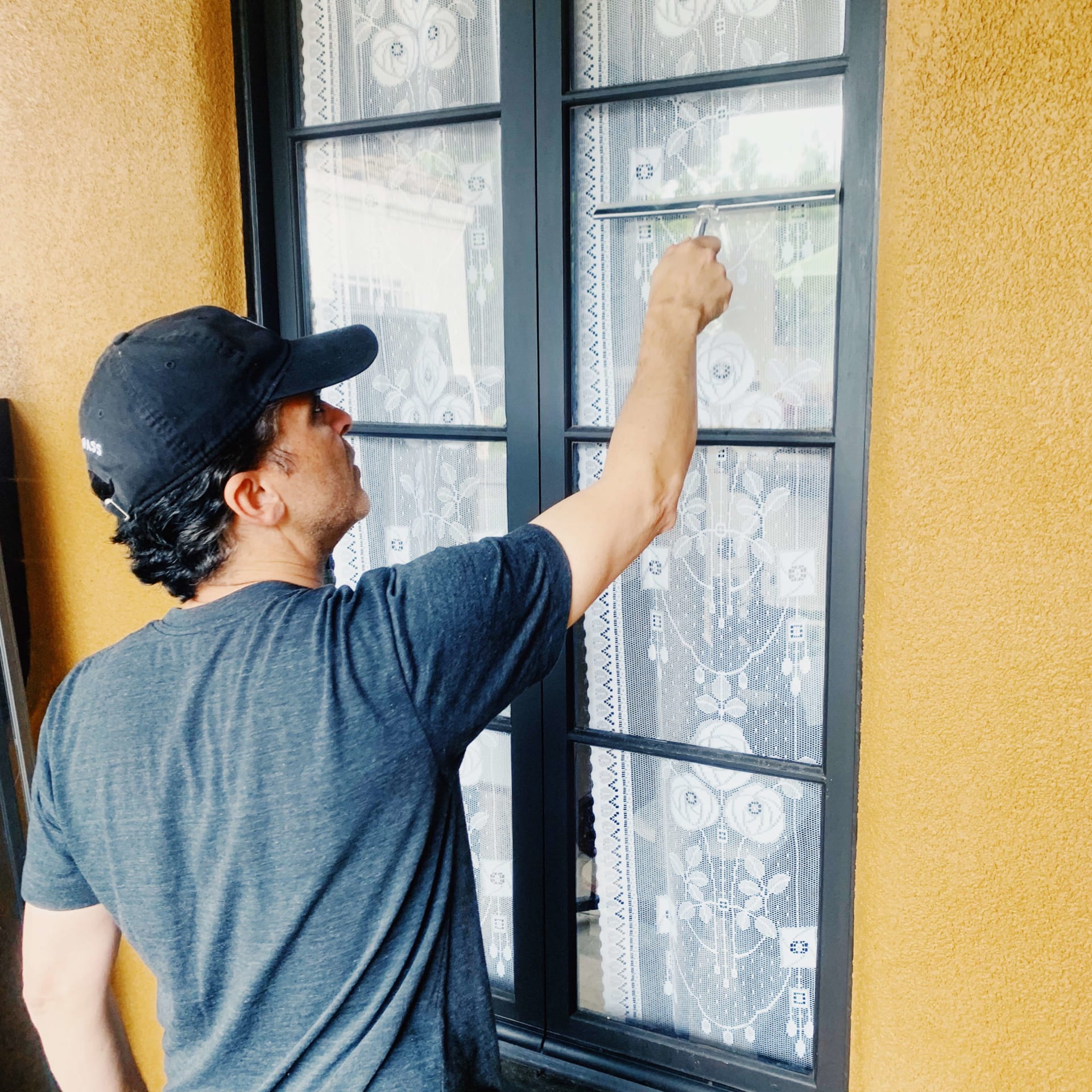 For indoor windows, use the same mixture in a spray, vs an ammonia based window cleaning product like Windex (the reason is ammonia based products dry quickly). Use a terry cloth towel for the frame and a drying cloth (microfiber towel) for the final dry. You can also place a towel underneath your windows so your floors stay dry.

By doing this project, I saved $300, got some good quiet time and completed an easy project anyone can do to save $ and make your home shine.